Hi, and welcome to another episode of Mondays with Mardo's. I'm Gerard. And for this week, we want to look at best cigars 2023, so we are all on the same page and dedicating some time not just to trends but to high-quality opinions about the best cigars to smoke for this year. But before I get going. I need you to click the Subscribe button and Bell to be notified. Every single week, we have new episodes on Mondays with Mardo's.
What's new for 2023?
We are just at the beginning of 2023, and there are already three brands that I'm super excited about. I'm going to show it to you guys. And I'm just going to reach over just like this and then blam, just like that. So these are the boxes that the cigars come in. But the one cigar that I want to talk about, we have three cigars to look out for at the beginning of 2023, and these are going to be something that you guys are going to be very excited about. This cigar right here has a prototype I smoked, and then in the Dominican Republic at the factory, we get to travel everywhere as that's one of the perks of our industry. And when I smoked this, the poolside of my hotel when I got back, and I knew who it was going to be for, but I just don't want to open up my mouth because sometimes things you don't divulge because they're not yours.
But it is Companion De Warped. This is a wash job, San Andres wrapper on it. This cigar is very woodsy, spicy, very complex, a slow burner, and it's medium to full body, the very well-satisfying cigar. If your cigar snob and you're looking for that cigar that's going to satisfy your palate, this is something to look for. It was rated the number-two cigar in the year 2022 by halfwheel.com. A lot of people don't know about this cigar, so that's why I'm bringing it into the 2023 list. A lot of people think this is a new cigar, but it's been out for a few months already and I highly, Companion De Warped from Warped Cigars. All right? So that's number one.
The powerful Maduro wrapper
Number two cigar is going to be from our own beautiful factory of the Dominion Republic. This is called a J.W Maverick. This is named after my little three-year-old boy. A tribute to his character. He's very loud, very boisterous, all boy, just a charger. He's a bruiser. So we thought we'd make a cigar that mimics makes its characteristics. This is a San Andres Maduro wrapper as well. Corojo binder, a lot of Pennsylvania broad leaf, something we're introducing as a pre-release. So look for the J.W. Maverick.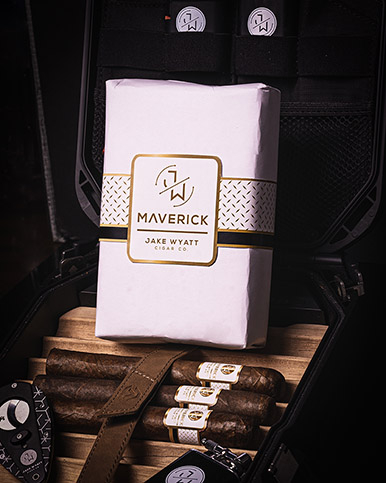 What can I say about the cigar? Total, total chocolate bomb, dark chocolate flavors, don't forget to visit our Charlies chocolate cigar fabric by clicking here you will love it!. Few known of those guys that like heavy pounding cigar, lot of earthy, a lot of chocolate, coffee hints. You want that heavy smoke. This is going to be available in a six by 54-ring gauge. So the J.W. Maverick, obviously, I'm going to be rooting for it big time.
The Magic taste of the West Tampa Tobacco
And then last but not least, this cigar right here, I have to admit, it is really, really good and really caught our attention and we were very, very impressed. This is West Tampa Tobacco. This is their Attic Series. This is their limited edition. This is their first release of the limited edition. West Tampa is very new to the game. However, Rick Rodriguez, the master blender, formerly the master blender for his CEO is not new to the game and his partner, Gus, are killing out there. This, I believe, it is also a six by 54; again, in San Andres Madura wrapper. A lot of flavor, super smooth. I'm a little jealous on how good of a job they did, but I'm going to hand it to these guys.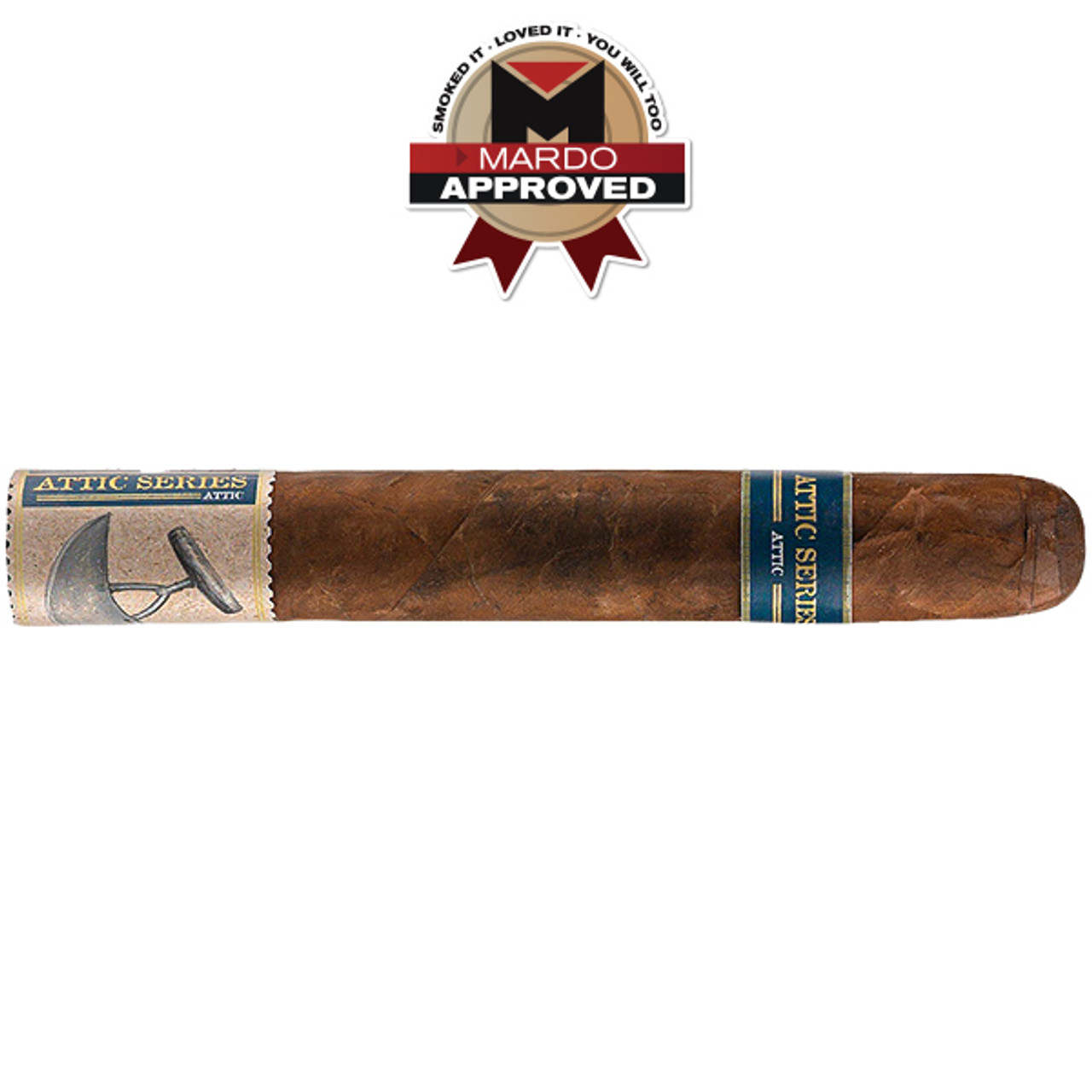 $12.99, it's just a fantastic cigar. I highly recommend it. It's box worthy. They only made a thousand boxes, so by the time you see this video, they already may be sold out. Try our website: mardoscigars.com for sure. We'll try to keep these in stock as much as possible, but I highly, recommend this cigar.
These are the three cigars I'll be on the lookout for in the early year of 2023. Other than that, let me know, and then comment. If you have any tips for me or other cigars, I should be mentioning them. And other than that, what about your thoughts? Let us know which are your top 3 best cigars for 2023 and let's discuss how to update our list to a possible top 5 list for the next video and article. I'll see you guys next week. Remember to follow us on Instagram, like us on Facebook, and remember to tell your friends to Subscribe to this YouTube channel. See ya.