Hi, and welcome to Mardo's Blog section. This week we will talk about our top 5 cigar brands best sellings. But before I get going, we invite you to follow us through our social media channels, such as Facebook, Instagram, and TikTok, and click on the youtube bell to be notified every week for new episodes of Mondays with Mardos.
All right. So this week will go over our top-selling brands. If you ever want to peruse our mardocigars.com online store, don't hesitate and click here. So here we go.

Noel Rojas Street Tacos
We will start with one of the hottest-selling brands we have on our website Street Tacos, and this is the Barbacoa. Now, Noel Rojas has his factory in Nicaragua. And when he came out with the Street Tacos with a Barbacoa blend, and the reason why it's called Barbacoa is that it differentiates it from the Carnitas, and then now he also has the Breakfast Tacos, which are little, tiny cigars.
This sweet baby comes in a Short Corona, Robusto, and Toro size. So check out Noel Rojas Street Tacos Barbacoa. These are less than $10 a steak.

Herbert Spencer and Appendix II By JW Cigar
Our number two is the Herbert Spencer by Jake Wyatt Cigars. We have them in many various sizes. It happens to be a Robusto. And this is a San Andrés Maduro wrapper. It comes out of the Dominican Republic. The Toro is six by 54 and a five-by-50. Very elegant cigar. A lot of hints of coffee, chocolate, and a little bit of well-balanced black pepper. It comes down to about $10.52.
Another cigar by Jack Wyatt Cigar Company is called Appendix II from Connecticut. When it comes to Connecticut cigars, we sell them in many different sizes: Lancero, Corona, Robusto, Belicoso, Toro, and Gordo. The Toro comes at about $11.80 at six inches by 54-ring gauge.
Now the Connecticut shape wrapper is out of Ecuador. And it has an Olor binder, which gives you very creamy and fluffy flavors. Very toasty, has no hay, no char is very elegant, and the burn is nice and cool. So if you're a beginner, that cigar will appeal to you very well.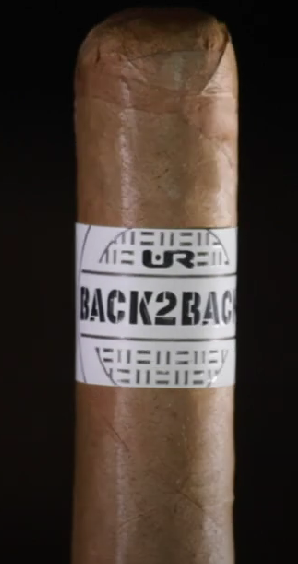 Back2Back By Davidoff And Sinistro
And next, we have here distributed by Davidoff Cigars, which is called Back2Back.
There are three different sizes of the Back2Back that we offer. It's in a five by 50, which I'm holding here, a six by 60, and a seven by 70. And these come in boxes of 50. However, we do have them broken down into singles and five packs. So if you want to check out Back2Back by Davidoff, these are pretty good cigars. It's a budget cigar. I like them. They're a little too mild for me. So when it comes to Connecticut, I prefer Appendix II. It has a little bit fuller flavor. It's not as diluted. But the Back2Back does sell very well with us.
And last but not least, we will talk about Sinistro. We are the number one selling online store of Sinistro worldwide. If you Google Sinistro cigars, other than sinistro.com, Mardo Cigars comes second on Google search for Sinistro products.
Let's move now to the Last Cowboy, Maduro, and the Toro size. I forget the price point, but it's well below $15. I want to say around 10 to $12 a stick. Made in the Dominican Republic. But it has Nicaraguan tobacco in there as well. Super good seller, if that makes any sense. That's a new one I'm going to come out with. I'm going to have to coin that term.
But Anyways, these are our top 5 cigar brands best sellings at mardocigars.com. However, we have a lot of other brands that we do very well with. These cigars are what sell very well with us. So go to mardocigars.com, check them out, and let us know in the comments about your favorite cigar when you buy at mardocigars.com. Other than that, I'll see you next week. Remember to follow us on Instagram, like us on Facebook, and for heaven forsake, for heaven forsake, tell your friends to subscribe to our YouTube channel. See you guys. Bye.